Valencia is a city open to the world and to innovation
. In recent years, its entrepreneurial ecosystem has become one of the most dynamic and flourishing in Europe attracting top talent and innovation.
Valencia has an impressive port. Its port is an open door to the Mediterranean.  A unique enclave that connects its terminals with more than 1,000 ports around the world, making it the leading Spanish port in terms of container traffic and the fourth largest in Europe.
Its ambition does not end there,
the Port of Valencia
is committed to becoming one of the smartest ports in the world.
That is why
Fundación Valenciaport
, the knowledge and innovation centre for the leading port cluster in the Mediterranean, launches Opentop with the firm purpose of building safer, smarter, and more sustainable ports.
At Opentop we are looking for port tech related ideas to revolutionize the port industry. Our customized incubation and acceleration programme, developed in collaboration with Telefónica, offers you the opportunity to accelerate your business in the heart of the Mediterranean with access to Global leading companies, top notch mentors, funding, a living-lab and a vibrant entrepreneur ecosystem in one of the most iconic Mediterranean cities.

Get on board with Valenciaport

Get on board with Opentop

We promote innovation, encouraging the design, implementation and execution of R&D&I projects aimed at improving the competitiveness of companies and institutions in the sector
Ideal environment and infrastructure to test technologies and their applications to port logistics business
Tailor-made programmes for the best Startups & Scaleups while they test their technology in a real port environment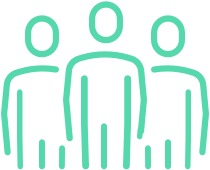 We manage knowledge, offering specialized training with high added value for the continuous improvement of the human capital of the port logistics community
Investment opportunities for corporates and the programme's Startups & Scaleups
Opentop, the Open Innovation HUB of the Fundación Valenciaport in collaboration with Telefónica, launches three periodic calls  throughout the year that are part of the initiative's activity:
These calls aim to solve challenges in the port logistics sector with the help of leading international companies from the Valenciaport cluster of companies.