1st Opentop Acceleration Call

‌The present and future of innovation in the port logistics sector is here! At Opentop we boost collaboration between the best startups and the top companies from the leading port cluster, Valenciaport.
Opentop addresses innovation challenges of shipping lines, shippers, port terminals, freight forwarders, shipping agents, logistic companies, hauliers, inland terminals and depots, railway companies, cruising lines, ferry lines, tugboat companies, port infrastructure and technology providers, among others. A whole ecosystem around the port!
Aware of the challenges facing the port logistics sector, our startup acceleration programme was born. The objective is a firm commitment to help companies grow and establish their projects in a market with high quality and innovation requirements. Do you dare? Are you one of the startups that we are looking for?
Opentop is an exclusive program: we select very few startups in order to give them personalized attention, assigning the Are best specialized mentors in the areas that each startup needs to reinforce to develop and grow.
What's next?
The acceleration call will be open from October 14, 2022 to December 4th, 2022. Opentop will contribute to the growth and establishment of the accelerated startups' solutions. Will you join us?
In a collaborative work environment, with the support of Telefónica Open Future, this acceleration program will be directed, developed and dynamized during 6 months, as we can see in the following timeline.

‌
Low-risk carbon footprint reduction

‌Motivation:
Boluda Corporación Marítima is organised into two strategic divisions: Boluda Towage (towing service) and Boluda Shipping (sea/land transport and port logistics).
Boluda Shipping offers comprehensive maritime transport and international freight management. The company specialises in providing door-to-door services connecting the Iberian Peninsula with the Canary Islands, Balearic Islands, Italy, Northern Europe, the west coast of Africa and Cape Verde. It provides port logistics services through its six maritime terminals in Spain, as well as Project Cargo services. In Latin America, through Naviera del Mercosur shipping company, it provides multimodal logistics for dry and reefer goods transport via the Paraná-Paraguay Waterway, one of the world's largest navigable systems, which connects the ports of Asunción, Buenos Aires and Montevideo.
Boluda Towage division focuses its main functions on port, coastal and offshore towing, as well as on maritime salvage. This division is leading the towing sector in Spain, being second in the international field, with a fleet of more than 300 tugs distributed by the main ports of Europe, Africa, Latin America and Indian Ocean.
One of the main targets of "Fit for 55" package for the future European energy system is to reduce Greenhouse emissions at least by 55% until 2030. This will be achieved mainly by increasing renewable energy sources production and limiting the usage of fossil fuels and integrating green technologies (energy efficiency, local storage, e-mobility, etc).
Different industries, like the transport sector, need to face big investments to adapt its energy systems, reduce its greenhouse gas emissions and/or compensate them. On the other hand, it is unclear which will be the clean energy systems of the future for the different segments of the maritime, port and logistics sector, with several candidates (batteries, hydrogen, ammonia, etc). This situation produces risk of medium-term technical obsolescence of the investments that need to be done today. To pave the way to implement the carbon footprint reduction measures, it is of vital importance to find solutions that effectively and efficiently achieve the reduction targets while minimising the required investments and its associated risks.
What are we looking for?
We are looking for eager-to-grow startups that will help assess the challenges that e-fuels will present in the future. Exploring the complete landscape: from the logistic chain, costs, security risk assessment, physical/chemical characteristics differences, to new technologies.
Daily port traffic prediction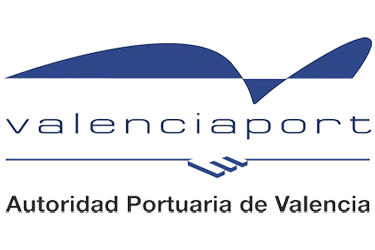 ‌Motivation:
Ports are key drivers for the economy and trade and have an enormous impact on our personal well-being and on the competitiveness of the business fabric in their areas of influence. Every port must carefully plan its capacity to be able to manage the traffic of goods that are loaded, unloaded, and stored in the port. Many planning decisions, especially regarding infrastructures, usually are made based on the expected traffic and must be made long in advance so that those infrastructures are in place when they are needed. These decisions are typically taken based on multiannual strategic plans, in which preparation, traffic forecasts are made.
This pace was enough in the past, but the demand for logistics services is experiencing changes that require faster decisions and therefore, updating these forecasts more frequently. In recent times, there have been several world events that have had a significant impact on port traffic, so it would be convenient to add their effects to the forecasts. In addition, given the increase in traffic and the saturation of infrastructures, it is increasingly important to have good forecasts also in the short term, that allow to plan the required equipment and workforce in any event to cope with the demand.
This challenge aims to obtain knowledge and forecasts (from both internal and external information) to be able to make more precise decisions and to be able to anticipate problems that may arise due to the evolution of traffic. Obtaining forecasts should be an agile process and should consider also new variables that are not currently considered but which have an impact on port traffic such as the number of TEUs, the scale of vessels, the number of vessels and land operations (truck and rail), etc. All of this, to be able to have new frequent forecasts (daily and differentiating between mornings and afternoons) giving the possibility of reacting and recalculating them when events occur that modify traffic conditions.
What are we looking for?
We are looking for startups that can combine data from different sources, like market data, social networks sentiment, and innovative new data sources, and apply technologies like AI and Big Data to provide accurate and fast predictions of port traffic.
‌
Container port dwell time forecast
‌Motivation:
Ports and port terminal operators are always working to improve the efficiency of their operations to maintain their competitive position in logistics chains, to increase their capacity and to move rapidly towards the overall challenge of decarbonisation that the transport and logistics sector must face as a matter of priority.
The main driver of this challenge is to reduce the inefficiencies in terminal yard operations caused by the high number of unproductive turnarounds and movements. Turnarounds are the movements of containers that must be made in a terminal yard to make accessible containers that have to be moved out of the terminal or repositioned and have other containers on top of them. The main difficulty in avoiding these movements is that at the time of loading and unloading a ship, the terminal does not yet know how long the unloaded containers will remain in the yard or, in other terms, when the containers will leave the terminal. However, at the time of the ship's operation it is possible to have certain information linked to the containers and the transport operation (internal and external information from the terminal) which should allow a prediction of the time of departure of the containers from the terminal. Moreover, as time progresses, it is possible to have additional information that could be used to update and improve this prediction on a continuous basis.
An adjusted prediction of this container dwell time in the terminal yard and continuous updating of the forecast would allow better planning of the location of containers in the yard, thus minimising the number of unproductive movements. Another motivation for facing this challenge is the potential value of this forecast for other agents in the logistics chain (shipping agents, leasing companies, transport operators, freight forwarders, shippers, etc.) in the planning of their operations.
What are we looking for?
We are looking for start-ups with innovative technological solutions capable of creating a tool/intelligence that provides a direct response to the challenge posed and of designing a business model that guarantees the sustainability of the solution.
‌Automatic inland container transport planning
‌Motivation:
Currently, road hauliers must queue for several hours to enter port terminals, and this is a major economic drain on land transport companies. Moreover, with the increase in fuel prices, these companies are forced to increase the cost of their service and to pass the cost on to their customers, and to modify their time of arrival or departure at the terminal to make the different journeys they must make during their working day as efficient as possible and to minimise the impact on their customers.
As a result, due to the uncertainty associated with this casuistry, it is very complex for the companies operating the terminals to make an estimate of the planning of the entry, exit and storage of goods in the container yards, as well as to estimate the hiring of personnel to move the machinery to carry out the necessary container removals.
However, having an integrated planning of the different actors involved – terminal / shipper – transport operator / carrier – would eliminate many inefficiencies (unproductive movements, waiting times, etc.) and thus help the terminal operator to optimise the movement of containers in and out of the terminal.
What are we looking for?
We are looking for start-ups with disruptive technology solutions that can design an integrated planning system that can be easily accepted by all parties for the direct benefits they derive from it and that is sustained by those same benefits at no direct cost to any of the parties.

‌Mentoring:
Interested in validating use-cases? Gain actionable feedback and insights with our large mentor network, masterclasses and workshops!
Business Value:
We are unique in leveraging the value proposition. We have core focus of helping startups & scaleups secure strategic business connections!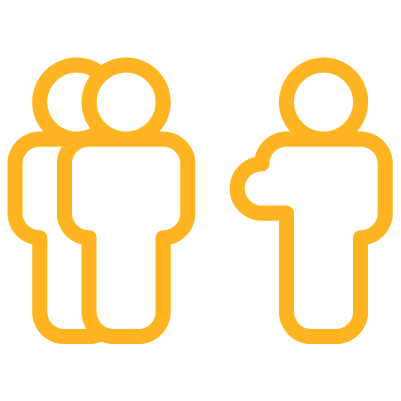 ‌Networking: ‌
Discover a sea of opportunities with industry experts, corporate partners and other startups & scaleups that are also growing.
Partnership:
We connect talent with the leading companies in the sector to grow faster and go further. The industry needs it and we know how we can help!
Financing: ‌
Your need a push? We give you access to the main investors in the entrepreneurial ecosystem, helping you to find sources of funding so that money is not a barrier to making your project grow!
‌Opportunities: ‌

‌
There are countless possibilities, but the truth is: port logistics sector is a tough, deep industry to penetrate. Opentop and the Port of Valencia opens its doors to you!

Scouting Acceleration
8 weeks
Closing Call Acceleration
Pre-selected communication