1st Opentop Incubation Call

‌Opentop is the place to be if you want to be part of the technological revolution that the port sector is experiencing.
Large companies are increasingly working together with startups to be more agile and face challenges together. Opentop opens this incubation call to face these challenges along with technological innovation, in order to dynamize the sector with revolutionary solutions. Will you join us?
Our 3-month incubation program offers you all the experience of Fundación Valenciaport and Telefónica Open Future to level up your project and help you grow. There are critical and difficult decisions that will be much easier to make surrounded by entrepreneurship and industry professionals. We are at your disposal to help you!
‌The port of Valencia offers us the best strategic and privileged environment to develop Opentop's activity, being the hub in Southern Europe with the best and most efficient maritime trade service, with connections to more than 1000 ports worldwide. The port of Valencia is leader in terms of container traffic in Spain, and fourth in Europe.

What's next?
The incubation call will be open from June 22, 2022 to July 31, 2022. Opentop will contribute to the construction and fast growth of the idea of the incubated projects.
In a collaborative work environment, with the support of Telefónica Open Future, this incubation program will be directed, developed and dynamized during 3 months, as we can see in the timeline below.
‌Located in the port of Valencia, Opentop offers you the best strategic environment to validate your ideas in the real world with real problems. The port of Valencia is the leader in container traffic in Spain, and fourth in Europe with more than 5.6 million TEUs moved in 2021. Almost half of these movements are imports and exports, which translates into 2.5 million TEUs entering and leaving the port's hinterland annually. In addition to its connections with more than 1000 ports worldwide, the Port of Valencia is the most efficient hub in Southern Europe for maritime trade services.

Are you ready to get on board?


‌
Engaging ports and citizens through gamification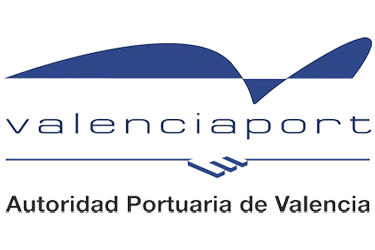 ‌Motivation:
Ports are key drivers for the economy and trade, and their urban development has led to the growth of important port cities. Thanks to them, we can enjoy a multitude of consumer goods that are often manufactured in places far from our cities, and that is because of  the existence of ports and logistical infrastructures that allow these products to reach our homes quickly and safely in an efficient and competitive manner.
Ports therefore have a huge impact on our personal well-being and on the competitiveness of the business fabric in their areas of influence.However, the complexity of the activities and operations that take place in port facilities, as well as the difficulty for citizens to access the port (mainly due to security and safety restrictions) make it difficult to create links between citizens and the port ecosystem.
What are we looking for?
This challenge aims to bring the Port closer to citizens through the use of gamification. We are looking for projects of immersive, interactive, fun and attractive games with the potential to reinforce or improve citizens' knowledge of the Port. These projects ideally shall provide an overview of the functions of the Port, its stakeholders, its activities and objectives from an attractive and fun perspective for the user. These solutions should also be accessible to all citizens, have a massive adoption, generate community and contribute to the widespread dissemination of the benefits of port activity in people's daily lives.
The
container
of
the
future
‌Motivation:
The appearance of the container in the 1950s was the greatest revolution in the history of logistics, providing great flexibility in the transport of different goods, allowing economies of scale, significantly increasing the speed of operations and enhancing safety and reducing damage.
However, the commercial imbalances that have arisen over time throughout the logistics chain generate the need for the movement and storage of empty containers, which make up a high percentage of the total number of containers transported world-wide. Furthermore, despite a few recent technological developments, which promise to bring interesting incremental innovations in design and use, the container has hardly evolved since its inception.
What if we can eliminate the problem by using single-use containers? What if we can scrap a container that otherwise would be travelling back empty? What if we can recycle the material of the container and rebuild it on demand? What if we improve at the same time the characteristics of the container, improving its performance?
Come and re-invent with us the maritime container to revolutionise this industry bringing new and disruptive ideas. 
What are we looking for?
We have in mind new concepts of containers, based on new materials, smart, more efficient, single-use, recyclable and sustainable, and also new manufacturing and recycling processes (e.g. 3D printing, …), compatibles with the principles of circular economy, with further carbon footprint reduction in respect to current containers' lifecycle. We are looking for early stage companies that apply new materials and technologies to create the container of the future.
‌
Towards the net-zero emission port
‌Motivation:
Ports' facilities represent crucial hubs in the logistics network, linking maritime transport to the hinterland and finally to the customers through different transport modes. Air pollution has an important impact on the environment of ports and their surrounding city areas, though. By providing dedicated solutions within ports, air pollutants can be reduced significantly, leading to healthier cities.
On the other hand, over the last decade, the European Commission has stressed the urgent need to decarbonise the transport sector and improve environmental performance in the fight against climate change, committing to cutting emissions by at least 55% by 2030. Valenciaport goes beyond this ambitious target, and aims to achieve net-zero emissions by that time.
Achieving net-zero emissions is one of the most critical challenges for ports around the world, which are already seeking solutions to mitigate the environmental burden of their operations. To meet that goal, ports must adaptate their facilities to the evolution of the different transport modes. Within this context, innovations across the entire logistics chain have become the central axes of the new smart-port paradigm.
What are we looking for?
We are looking for early stage startups with tech solutions that can provide a significant step forward in the reduction of net gas emissions in ports. As examples, the following technologies could be of interest: CO2 capture or compensation systems, micro/mini renewable energy generation applicable in the port environment, energy mix optimization and management solutions with positive and tangible impact in the reduction of emissions, tech solutions to enable the transportation and storage of alternative fuels, monitoring environmental performance data used for optimising ship operations, etc.
‌
Enhancing Information exchange between logistic chain agents
‌Motivation:
In the logistics transport chain there are a large number of players involved (from ports to customs and  transport companies…), and there is a great volume of information exchanged between these agents through Port Community Systems or other digital platforms (such as TradeLens, Cargosmart or INTTRA, among others). However, despite there being a set of internationally agreed standards and guidelines for the electronic interchange of structured data between information systems, some of these messages are being modified, adapting the standard messages to local processes.
Furthermore, there are several agents and governmental organisations in the logistics transport chain defining new standards (Digital Container Shipping Association, International Maritime Organization, European Union, etc.), making it costly for a logistics company to be integrated with each of these players using different platforms and messages.
Summing up, all these circumstances have opened up a great opportunity to enhance the information exchange between all the actors involved in the logistics transport chain, facilitating and ensuring seamless data interoperability between heterogeneous digital platforms.
What are we looking for?
We are looking for pre-seed startups with technological solutions (e.g. AI, ML…) that ensure seamless data flow:
Semantic technology solutions capable of understanding any kind of communication protocol and standards used in the logistics environment, extracting relevant information components from messaging systems, encapsulating them in configurable messages/APIs on demand.
These tools should receive information from different senders with different standards and be able to process, classify, store and transform it to be sent afterwards to different recipients regardless of the standard they are using/requiring.

‌Top Mentors:
You will be mentored by the top of the line! Experts, technicians, coaches, qualified professionals from the entrepreneurial ecosystem and port industry that will accompany you during the 3 months of the incubation program.
‌Top Validation:
The best place to test your product!
Develop and validate your business model with direct feedback from the main stakeholders and players of the industry.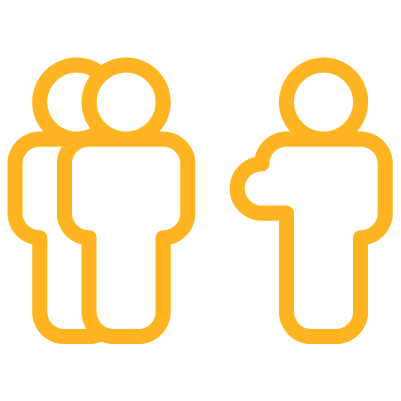 ‌Top Networking:
‌Experience an immersion in the port industry Valencia´s entrepreneurial ecosystem has become one of the most dynamic and flourishing in Europe attracting top talent and innovation. You will be part of a vibrant entrepreneur ecosystem in one of the most iconic Mediterranean cities.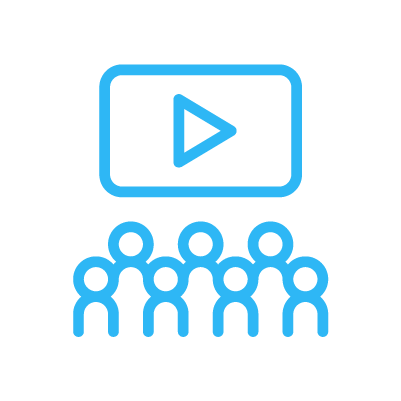 ‌Top Training:
Take your project to the next level!
Our tailor-made 3-month incubation programme will take your project to the next level.
We will go deeper into areas like business, communication, sales, media visibility and much more in order to boost your project.
‌Top Financing:
‌Financing is not a problem here.
Opentop gives you access to the main investors in the entrepreneurial ecosystem, helping you to find sources of funding so that money is not a barrier to getting your idea off the ground.
‌Top Opportunities:
‌‌We open the doors of the Port of Valencia to you!
Possibility of accessing companies in the Port of Valencia cluster to validate your project in a real environment with real clients.


Pre-selected communication